on Thursday, March 20, 2014 by
Bill Salus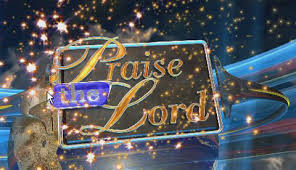 On March 24, 2014 TBN's Praise the Lord TV show features another "End Time's Praise" TV program. The show will air LIVE from 7:00-9:00 p.m. (CST) from the TBN television studio in Dallas. Matthew Crouch will be discussing the ancient biblical prophecies that are extremely relevant for today. His guests will include Mark Biltz, and Bill Salus.

Possible topics to be explored and explained: The coming Blood Moons, the Middle East war of Psalm 83, Iran's double trouble in the last days, the Ezekiel 38 Gog of Magog battle with Russia, and of course the Rapture and Second Coming of Jesus Christ.
For more information about the TBN's TV scheduling click HERE. To watch the TBN TV live streaming of this TV show click HERE.