on Tuesday, September 9, 2014 by
Bill Salus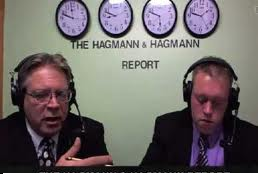 On SEPTEMBER 10, 2014, Bill Salus explained the vastly overlooked ANCIENT PROPHECY OF ELAM on the Hagmann and Hagmann report radio show. Listen to the program in its entirety below.
Iran has moved their nuclear negotiations with the P5+1 up from November to September 18, 2014. This appears to be due to genuine concerns about an Israeli strike upon Iran's nuclear program.
Meanwhile, Israel is preparing for a very violent war with Hezbollah. (READ ABOUT IT) With Hamas considerably degraded, Israel can now take preemptive action against Hezbollah and mitigate the multi-front threat of retaliation for attacking Iran. Is attacking Hezbollah and Iran on Israel's agenda?
ISIS: What about ISIS? America is alluring the Arab League and others into a coalition against ISIS. Is this a wise move, considering the Arab League's animosity toward Israel?These topics and many more were discussed on this timely Hagmann and Hagmann report. In addition to the geo-political concerns, the prophetic ramifications were also be explored and explained.
Please excuse the technical difficulties in the beginning of the broadcast.