on Monday, June 26, 2017 by
Bill Salus
Special Summer Events for July – "Bible Prophecy at the Pass"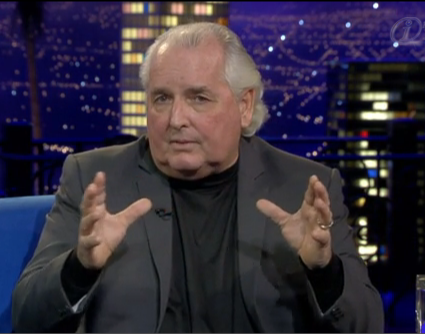 Good News! Bible prophecy expert Bill Salus is returning to Grants Pass for the month of July. This summer you can learn what the Bible predicts about the future from one of America's top experts on the subject.
Starting on July 9, 2017, and continuing throughout the month of July, Calvary Chapel of Grants Pass will be hosting special Sunday night church services at 6:00 p.m. It's free and everyone is invited. It doesn't matter what church you attend or don't attend; Bible prophecy is God's gift for everyone.
Bill Salus has appeared on the top Christian TV networks, nationally syndicated radio shows, prophecy conferences and he has authored several bestselling books. He warns that ancient biblical predictions are about to roll off their parchments and pound down on the pavement packing a powerful punch. Some of these prophecies could happen during the Donald Trump presidency and they will affect Americans because end times Bible prophecies are globally impacting!
Bill will be teaching on the prophetic topics that are most relevant for this generation. He will be comparing the secular worldview presented on the mainstream news media, to the biblical narrative and prophetic perspective of current global events.
DATES: July 9, 16, 23, and 30.
LOCATION: Calvary Chapel, 269 W. Harbeck Road, Grants Pass, OR 97527
ADMISSION: FREE
INFORMATION: (541) 476-6827 phone / http://calvarygp.com/ – Website
prophecydepotministries@gmail.com – email
BIO: Bill Salus is a bestselling author, researcher and conference speaker. He is an expert in explaining complex Bible prophecies for the average person. He has appeared on numerous Christian TV and radio shows, like TBN's, Praise the Lord,…Daystar's, Marcus and Joni,… Sid Roth's, It's Supernatural…, Jan Markell's, Understanding the Times and many more. His articles have been published worldwide over the Internet on sites like World Net Daily and the Christian Post. You can visit his website at www.prophecydepot.com for more information about his ministry and resource products.