NEW FEATURE - PROPHECY NEWS-STAND for Breaking Headlines


Saturday January 24, 2015 by Bill Salus

Our website just got a whole lot more interesting and active with our recent addition of PROPHECY NEWS-STAND. STAY APPRISED OF CURRENT EVENTS WITH PROPHECY NEWS-STAND, the BIBLE NEWSPAPER "examining current events through the prophetic lens." KEEP UPDATED WITH TODAY'S BREAKING NEWS HEADLINES![…]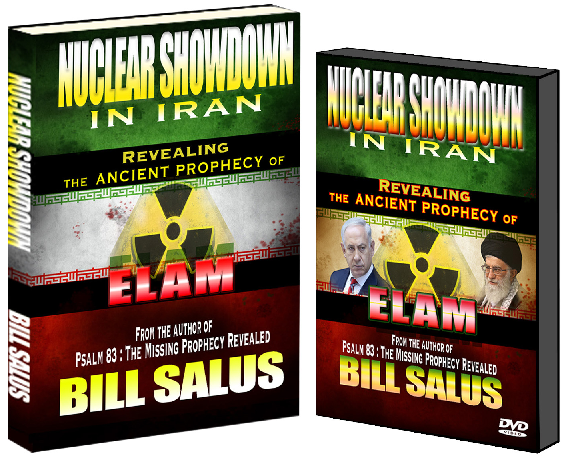 NEW DVD RELEASE – Nuclear Showdown in Iran, Revealing the Ancient Prophecy of Elam by Bill Salus
Own the Nuclear Showdown in Iran DVD and book.The Nuclear Showdown Package presents you with the book, which retails for $14.99, and the DVD, which sells for $12.95, for a cost of $27.94.
Purchase the Nuclear Showdown package now for only $27.94.
Click HEREto watch the book trailer!

Click HEREto read the Amazon book reviews!
Latest Articles
YES Second Chance After the Rapture
Do people who get left behind from the Rapture still have a second chance to get saved afterwards? This question only applies to individuals who have heard the good news about Jesus Christ before He comes to Rapture His Bride, the Church, up to heaven. They need a second chance after the Rapture because they did not become believers beforehand.[…]
The Palestinian-Israeli Prophecies of the Bible
Presently the international community desperately seeks to join the Israelis and Palestinians at the hip in a peaceful "Two State Solution": a Jewish State, and a Palestinian State. Did you know that there once was a time when the ancestors of these two people groups, the Israelis and the Edomites, successfully operated in a "Two State Solution" of sorts? However there were two prophecies written in ancient times that foretold of both Israel's and Edom's national decline, and at the time of the fulfillment of these two prophecies, their operational "Two State Solution" disintegrated.[…]
Operation Wakeup Call – THE PROPHECIES ARE COMING!
Current world circumstances indicate that we now live in a time when the earth's clock has been set for a supernatural wake up call. Don't be alarmed, but be alert. Powerful prophetic events are about to occur that will change the course of the world's future forever. These events were foretold in ages past, and upon their fulfillment they are intended to introduce you to the One True God. Are you ready for the dawning of the day?[…]
New Video: Is Time Running Out? Cahn, Salus and Biltz
Many biblical scholars are now claiming that we are living in the end days, and many prophetic events are lining up that point to that possibility. The brand new video entitled, OUT OF THE MOUTH OF TWO WITNESSES, WARNINGS FROM THE HEAVENS, discusses these possibilities through information revealed by Rabbi Jonathan Cahn, Pastor Mark Biltz and author Bill Salus. […]
Latest Radio Broadcasts
Biblical Prophecy is Finding Fulfillment as Events Unfold across the Mideast
on Tuesday, April 14, 2015 by Bill Salus

Bill Salus explains which Bible prophecies are on the verge of finding fulfillment on the Hagmann and Hagmann radio show. Bill bears the burdens on his heart from the Lord on this show. Find out the primary purpose of the ancient prophecies that have been reserved for fulfillment in this generation.[…]

Exploring Some Imminent Prophecies (Audio)


on Tuesday, April 7, 2015 by Bill Salus

Host Paul Ridgeway from the "On the Way with Ridgeway" radio show interviews Bill Salus about the imminent prophecies about to occur. Topics like Psalm 83, Ezekiel 38, Jeremiah 49 and more are explored. Also, the future of America in Bible prophecy is discussed. Bill explains why he believes America is included in Ezekiel 38 as the young lions of Tarshish.[…]

Bill Salus TV Teachings & Interviews (Frequently Updated)


on Saturday, April 11, 2015 by Bill Salus

The teachings of Bill Salus have been featured on many popular Christian TV networks internationally, like TBN, CBN, and Daystar to name a few. You can watch these TV teachings and interviews at this link. […]



Nuclear Showdown in Iran, The Ancient Prophecy of Elam Book Trailer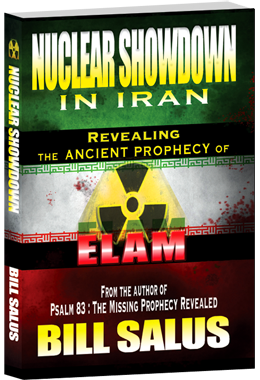 Nuclear Showdown in Iran, The Ancient Prophecy of Elam
Missiles cloud Mideast skies over the Persian Gulf. Iran shuts down the Strait of Hormuz. Arab oil is choked off to world markets. Hezbollah and Hamas launch scores of missiles into Israel. Terror cells initiate cycles of violence in America. Global economies begin to collapse.
Radioactivity permeates the skies over Bushehr's nuclear reactor. Countless Iranian's hastily seek refuge into neighboring nations. The Arabian Gulf becomes a cesspool of contamination. Desalinization plants can't process the polluted waters. A humanitarian crisis burgeons out of control. A disaster of epic biblical proportion has finally arrived in the Middle East!
About 2600 years ago the Hebrew prophets Jeremiah and Ezekiel issued parallel end times prophecies concerning modern-day Iran. Today the rogue country is becoming a nuclear nation and aggressively advancing its hegemony throughout the greater Middle East.
Nuclear Showdown in Iran, The Ancient Prophecy of Elam is a non-fiction thriller taking the reader on a journey of discovery through the eyes of the prophets and the minds of today's key national players.Can anything good come from the evil that is about to befall us? The ancient prophecy of Elam will reveal what God has ordained, what the prophets saw and what you need to know and do now.
BUY BILL'S NEW BOOK NOW FOR $14.99 ...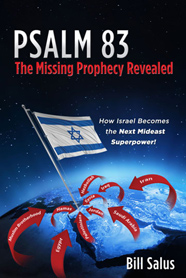 PSALM 83, The Missing Prophecy Revealed ? How Israel Becomes the Next Mideast Superpower"
An ancient prophecy written over 3000 years ago reveals that the Arab states and terrorist populations, which presently share common borders with Israel, will soon confederate in order to wipe Israel off of the map. These enemies of Israel are depicted on the red arrows upon the book cover image, and their mandate is clear:

They have said, "Come, and let us cut them off from being a nation, That the name of Israel may be remembered no more." (Psalm 83:4).

Psalm 83 predicts a climactic, concluding Arab-Israeli war that has eluded the discernment of today's top Bible scholars, and yet, the Middle East stage appears to be set for the fulfillment of this prophecy. While many of today's top Bible experts are predicting that Russia, Iran, Turkey, Libya, and several other countries are going to invade Israel according a prophecy in Ezekiel 38, this timely book explains how Psalm 83 occurs prior. Discover how Israel defeats their ancient Arab enemies, and why Americans need to stand beside Israel in this coming war!

Order Psalm 83 Today. Purchase your copy for only $15.99, or become a ministry partner and receive a free copy.

Click to read the introduction with the endorsements. Click to become a Prophecy Depot Ministry Partner.
Featured Articles



Millions Watch Miracle in Iran – PADINA'S STORY
Monday, March 16, 2015 by Bill Salus

Bill Salus shares Padina's story on TBN TV. This miraculous story was watched by an international audience numbering in the millions. This is a story about a miracle in Iran that proves Jesus Christ is still in the miracle business. This is a short clip from the heavily watched TBN special END TIMES PRAISE show that aired on March 9, 2015.[…]

World Net Daily 5-Star Review of Nuclear Showdown in Iran


Sunday, March 2, 2015 by Bill Salus

Bill Salus has a new spine-tingler of his own, a new book, "Nuclear Showdown in Iran: Revealing the Ancient Prophecy of Elam." "Dear reader, if you are even remotely interested in Bible prophecy, you owe it to yourself to get a copy of "Nuclear Showdown." Salus has produced another sensational effort that is sure to stimulate much discussion as we peer into the rapidly unfolding near-future."[…]

Is Isis in Psalm 83?


Friday, December 26, 2014 by Bill Salus

A 3000 year old prophecy written in the book of Psalms appears to be alarmingly close to finding its final fulfillment. Psalm 83 identifies a 10-member coalition comprised of the Arab territories that mostly share common borders with Israel. Psalm 83:4 informs that this formidable alliance wants to destroy the Jewish state and banish the name of Israel once and for all. Psalm 83:6-8 provides the Old Testament identity of these belligerents, which could also include notable terrorist organizations like Hamas, Hezbollah, ISIS and more.[…]
Upcoming Events
May 29, 2015 Bill Salus Speaks in Palm Desert at Ruach Adonai
You are invited to the Friday night Church service of Ruach Adonai on May 29, 2015 at 7:00 p.m. Ruach Adonai is a Messianic Congregation located at 42210 Cook Street (Suite J) – Palm Desert, CA 92211. Bill will be speaking about the biblical perspective of current chaotic Middle East events, with an emphasis on Bible prophecies concerning Iran and Israel.[…]
May 22-23, 2015 - Hocking, Perkins, Salus and Nathan Jones
You are invited to attend the Blessed Hope Prophecy Conference on May 22-23, 2015. The speakers include David Hocking, Donald Perkins, Bill Salus and Nathan Jones, the co-host of Christ in Prophecy TV. Bible prophecies are converging and it's time for Christians to get ready for their Blessed Hope, the glorious return of the Messiah! This conference is designed to prepare you for the prophecies that are about to be fulfilled and to remind you of the Blessed Hope available through Jesus Christ.[…]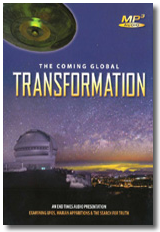 The Coming Global Transformation
Prophecy Depot is pleased to present our newest end times resource. The audio drama called The Coming Global Transformation is sweeping through prophetic circles arousing an enormous interest. Bill had the opportunity of consulting with the producers Jim Tetlow and Brad Myers on scene 13, "War in the Middle East," and scene 14 called "Psalm 83 / Isaiah 17." In light of the Palestinian U.N. bid for statehood, these two episodes are a must hear if you want to know what could be happening next in the Middle East.
Jim Tetlow and Brad Myers agree with Bill that the Middle East is about to go apocalyptic causing catastrophic world events to spiral out of control. What are these events? How will they affect your lives? And, how soon until they come? The Coming Global Transformation addresses these and many other last days' concerns.
The Coming Global Transformation CDs$15.00 plus shipping and handling. Order your copy today!