on Thursday, December 18, 2014 by
Bill Salus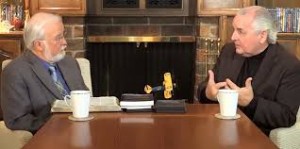 "CLICK HERE" TO READ THIS ARTICLE AT PROPHECY WATCHERS. The article exposes the Ayatollah's 9-Point Plan to annihilate Israel!
"Iran: Americans Have Very Clearly Surrendered," was the Washington Free Beacon headline on the day following the failed nuclear negotiations between Iran and the P5+1. The latest round of nuclear talks, which expired on November 24, 2014, yielded the similar fruitless results as the past deadline of July 20, 2014, at which time, the P5+1 consisting of Russia, China, America, Britain, France and Germany were unable to convince Iran to downgrade its current nuclear program.
The article states that according to Iranian President Hassan Rouhani, the supposed moderate voice of Iran's ruling rogue regime, "Today, we achieved victory." His boast echoed the sentiments of other top Iranian leaders who celebrated the P5+1 failure to strike a deal as a "sign that the Americans have very clearly surrendered to Iran's might."
CLICK HERE TO SIGN UP FOR PROPHECY WATCHERS FREE EMAIL NEWSLETTER.
Click HERE to visit the Prophecy Watchers new website.
WATCH THE STEARMAN AND SALUS TV SHOW THAT GOES WITH THIS ARTICLE.