on Saturday, February 8, 2014 by
Bill Salus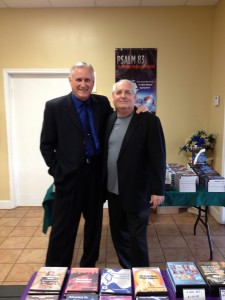 Are you a believer that expects the Rapture of the Christian Church to occur at any moment? If so, are you concerned that a loved one may get left behind and be cast into the perilous seven-year Tribulation Period? Are you seizing every opportunity to present the gospel to that person, but your sincere efforts seem to be falling on a hard heart, deaf ear, or a blind eye? Or, maybe you realize that loved one is so close to making a decision for Christ that they just need a little more time to make their final decision.
Did you know that some Bible prophecy experts teach that once the Rapture occurs all of your loving efforts have gone for naught.
These teach that 2 Thessalonians 2:1-12 declares that your left behind loved one gets handed over to strong delusion because they loved not the truth about Jesus Christ. They think that those left behind after hearing the gospel without receiving Christ may as well get in the front of the line to receive the "mark of the beast," because they missed their opportunity to get saved. In their estimation the Rapture represents the point of no return for someone that rejects the gospel after hearing it before the Rapture occurs.
This teaching implies that the multitudes worldwide that are getting saved in Revelation chapter 7 and elsewhere after the Rapture, are the ones that were never exposed to the gospel before the Rapture.
While teaching at a prophecy conference at Zion Hill Christian Fellowship in Louisiana in 2013 with Al Gist and Don Perkins, I heard brother Al Gist of Maranatha Evangelistic Ministries deliver a brilliant message on this subject. I was so impressed with his down to earth teaching on this topic that I had to get it on the Prophecy Update Radio program for our listeners to hear.
For the record I agree with brother Al Gist on this matter and I am convinced that your loved one does have a second, third, fourth and more chances to get to receive Christ. So don't panic, but keep on preaching the gospel and look up for our redemption draws near.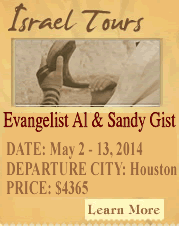 Click HERE to listen to PART ONE this important radio show now.
(Be patient the download could take a minute or two).
Click HERE to listen to PART TWO
………………………………………………
TRAVEL TO ISRAEL WITH AL GIST. Al has led many life-changing tours to Israel. Click HERE to learn more about the May, 2014 tour to Israel.
………………………………………………
Below is the actual text to the Scriptures that brother Al Gist and I discuss on this program so that the listener can follow along closely with the teaching.
2 Thessalonians 2:1-12 (New King James Version)
Now, brethren, concerning the coming of our Lord Jesus Christ and our gathering together to Him, we ask you, (v1)
not to be soon shaken in mind or troubled, either by spirit or by word or by letter, as if from us, as though the day of Christ had come. (v2)
Let no one deceive you by any means; for that Day will not come unless the falling away comes first, and the man of sin is revealed, the son of perdition, (v3)
who opposes and exalts himself above all that is called God or that is worshiped, so that he sits as God in the temple of God, showing himself that he is God. (v4)
Do you not remember that when I was still with you I told you these things? (v5)
And now you know what is restraining, that he may be revealed in his own time. (v6)
For the mystery of lawlessness is already at work; only He who now restrains will do so until He is taken out of the way. (v7)
And then the lawless one will be revealed, whom the Lord will consume with the breath of His mouth and destroy with the brightness of His coming. (v8)
The coming of the lawless one is according to the working of Satan, with all power, signs, and lying wonders, (v9)
and with all unrighteous deception among those who perish, because they did not receive the love of the truth, that they might be saved. (v10)
And for this reason God will send them strong delusion, that they should believe the lie, (v11)
that they all may be condemned who did not believe the truth but had pleasure in unrighteousness. (v12)