on Thursday, June 26, 2014 by
Bill Salus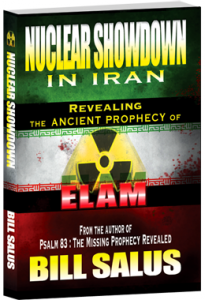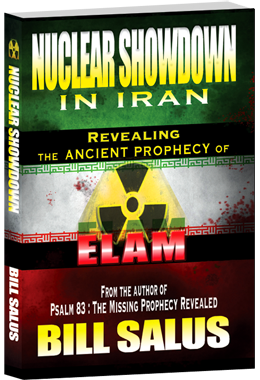 In these two Prophecy in the News daily Internet TV shows posted on June 19-20, 2014, host Gary Stearman interviews Bill Salus about his new book entitled, Nuclear Showdown in Iran, Revealing the Ancient Prophecies of Elam.
These shows explore how Iran is the subject of two end time's prophecies, in Ezekiel 38 (Persia) and Jeremiah 49:34-39 (Elam). Bill Salus explains the SEVEN I WILL'S of the LORD in Jeremiah's prophecy. Jeremiah informs that in the latter day's Iran will fiercely anger the Lord, which provokes a disastrous judgment upon the nation.
Find out what is about to happen to the rogue Islamic regime ruling over Iran. Also, learn why Jeremiah's prophecy concerning Elam is an imminent event.
Lastly, Gary and Bill talk about the spiritual showdown between good and evil taking place in Iran. Iran has a burgeoning Christian population that the Islamic mullahs are desperately seeking to repress. Jeremiah's prophecy contains good news for Christians, a silver lining filled with hope, find out what it is.
Click HERE to order your copy of Nuclear Showdown in Iran, Revealing the Ancient Prophecy of Elam
Watch Part One

Watch Part two