on Monday, July 11, 2016 by
Bill Salus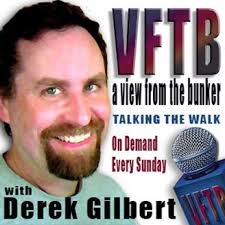 Derek Gilbert from View From the Bunker interviews Bill Salus about several important unfulfilled Bible prophecies.
Questions asked include:
1. What is the prophetic relevance of BREXIT?
2. Will the Antichrist be a Muslim?
3. Will there be a Revived Roman Empire?
4. Who are the 15 participants in the Gog of Magog war in Ezekiel 38?
5. Are the UK and USA in Ezekiel 38?
6. What is the prophetic role of the Ten Kings?
You can watch the show on YouTube below.

CLICK HERE TO VISIT THE VIEW FROM THE BUNKER WEBSITE