on Wednesday, April 13, 2016 by
Bill Salus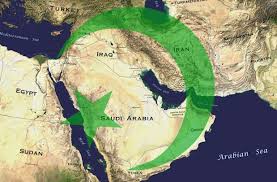 Acceleration TV host, LA Marzulli, interviews Bill Salus about the role of Islam in Bible Prophecy. This interview features Bill's latest book and DVD entitled, THE NOW PROPHECIES. Marzulli asks Bill to talk about the Mideast Shia Crescent, the coming Islamic Mahdi, the differences between Sunnis and Shiites and more.
Bill explains how the decline of Islam is coming and commences with the fulfillment of the Now Prophecies concerning Damascus in Isaiah 17 and Iran (Elam) in Jeremiah 49. Bill believes that the decline of Islam is a NEXT Prophecy, which results in the aftermath of the fulfillment of several NOW Prophecies.
Watch this timely and informative TV show below.
Bill Salus and LA Marzulli will be speaking together at the Rocky Mountain International Prophecy Conference. Click the banner below for more information.