on Wednesday, May 11, 2016 by
Bill Salus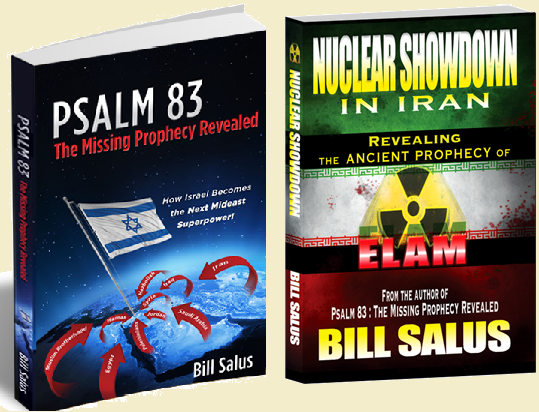 We are offering a bundle book combo package that reveals two of the top biblical prophecies for our time!
Psalm 83 deals with the concluding Arab-Israeli war and Jeremiah 49:34-39 predicts a disaster in (Elam) Iran.
These are the two bestselling books that put the Psalm 83 and the Jeremiah 49 Elam prophecies on the prophetic map.
Psalm 83: The Missing Prophecy Revealed, How Israel Becomes the Next Mideast Superpower normally retails for $15.99 and Nuclear Showdown in Iran, Revealing the Ancient Prophecy of Elam retails at $14.99. For a limited time you get both books for only $9.99, which saves you $21.00!
This offer expires on May 31, 2016!
CLICK HERE TO BUY THIS BUNDLE PACKAGE NOW.
CLICK HERE to watch the many TV shows that featured these two books.
Watch the Nuclear Showdown book Trailer