on Thursday, June 1, 2017 by
Bill Salus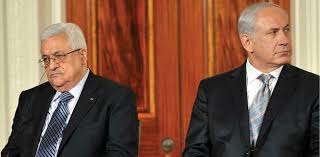 THIS IS A LEAD COVER ARTICLE ON THE JUNE 2017 EDITION OF PROPHECY IN THE NEWS MAGAZINE.
CLICK HERE TO READ THE ARTICLE.
Psalm 83 speaks about an Arab confederacy that forms for the explicit purposes of destroying Israel and dispossessing the chosen people permanently from their Promised Land. The pertinent verses are:
"Do not keep silent, O God! Do not hold Your peace, And do not be still, O God! For behold, Your enemies make a tumult; And those who hate You have lifted up their head. They have taken crafty counsel against Your people, And consulted together against Your sheltered ones. They have said, "Come, and let us cut them off from being a nation, That the name of Israel may be remembered no more." For they have consulted together with one consent; They form a confederacy against You." (Psalm 83:1-5)
This timely article explains why Psalm 83 is a prophecy that could happen NOW and why Ezekiel 38 could happen NEXT!