on Friday, July 26, 2019 by
Bill Salus
Saudi prince's US$500-billion megacity shows signs of life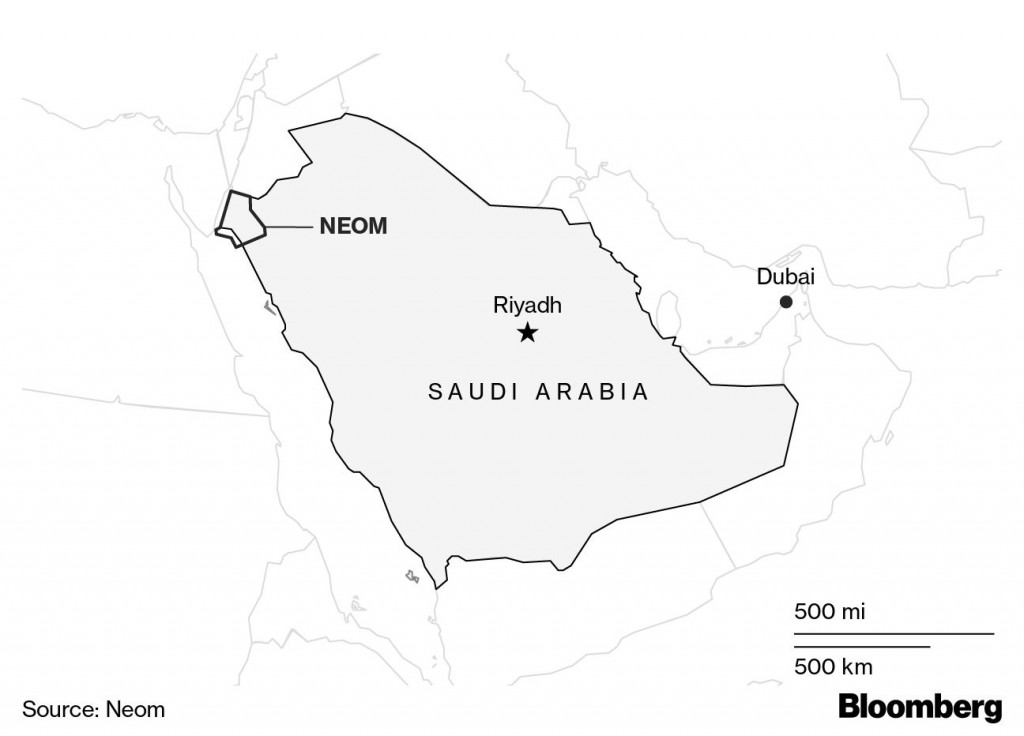 The walls are covered with graffiti in the sleepy fishing village of Khurayba. There are supplications to God, advertisements for vacation rentals and house painters. Near the local school, there's a scribbled plea: "Open the windows of hope and drive out the despair."
It's here in northwest Saudi Arabia that Crown Prince Mohammed bin Salman wants investors to put their money to realize his US$500 billion vision for the region. Called "Neom," it promises to be the most freewheeling part of the kingdom, with state-of-the-art resorts and smart technologies run by robots.
But it's also here where the risks to the 33-year-old prince's grand plan for his country are writ large. Neom is the boldest pillar of a social and economic transformation that so far has seen at least as many delays as successes. Indeed, the question since the prince announced the vast development at an extravaganza in 2017 has been whether it can become a reality.
CLICK HERE TO READ ARTICLE
____________________________________________
What Does Bible Prophecy Say About Saudi Arabia?
This article is taken from an email communication between Bill Koenig and Bill Salus on July 25, 2018. Bill Koenig is a White House correspondent, Bible prophecy teacher and author of the best selling book entitled, "Eye to Eye: Facing the Consequences of Dividing Israel". He is also the founder of the Internet news site called, "World Watch Daily."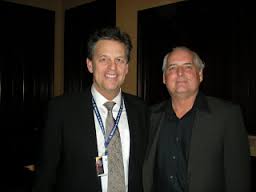 (Bill Koenig (left) / Bill Salus (right)
Bill Koenig Question to Bill Salus
Bill,
"How about this new Saudi City at the top of the Red Sea? Check out this link below."
https://www.bnnbloomberg.ca/saudi-prince-s-megacity-shows-signs-of-life-1.1292162
Bill Salus Answer to Bill Koenig
Bill,
"It will be interesting to see if this becomes the next bigger and better Dubai.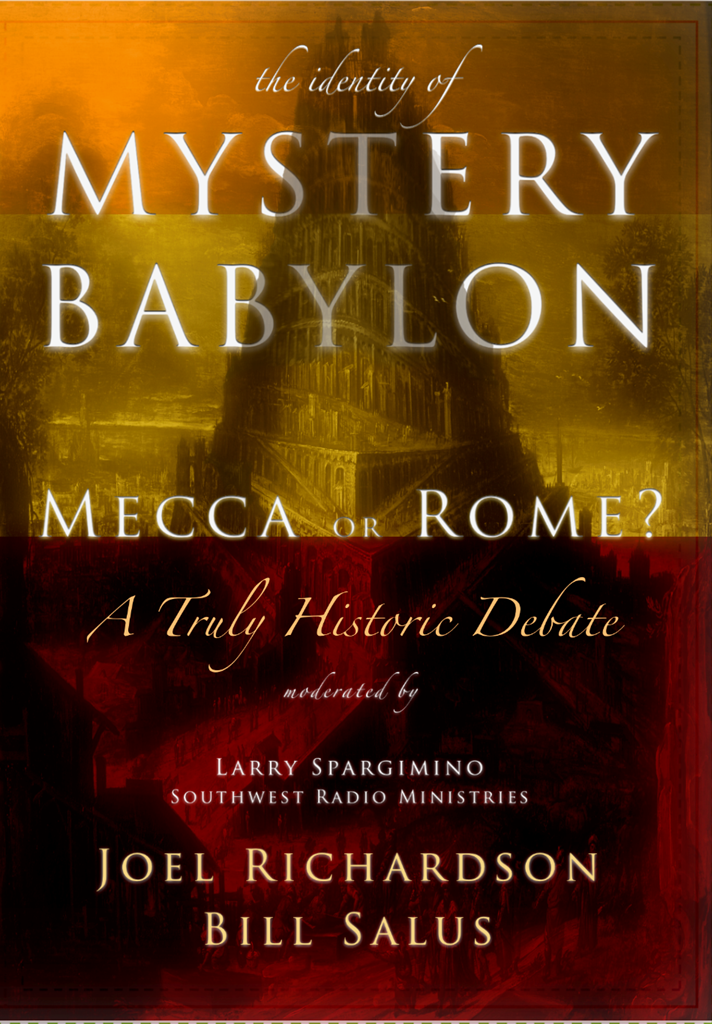 From a prophetic perspective, guys like Joel Richardson are watching this closely as a candidate city for end times Ecclesiastical Babylon. He believes that Islam is the whore of Babylon and presently thinks Mecca is that great city. I debated him on this topic and it's available to watch on this DVD below.
(Click HERE to buy the DVD for $19.95)
Neom is going to be located in nearby proximity to the ancient territory of Dedan. Refer to the Ezekiel 38 map below.
Dedan is in at least 3 end times prophecies listed below. These prophecies don't bid well for Dedan. I covered all of this in my Psalm 83: The Missing Prophecy Revealed book.
1. Warning to Dedan (Saudis) to not support Edom (Palestinians) in their Arab confederacy that wars against Israel.
Judgment on Edom
"Against Edom. Thus says the Lord of hosts: "Is wisdom no more in Teman? Has counsel perished from the prudent? Has their wisdom vanished? Flee, turn back, dwell in the depths, O inhabitants of Dedan! For I will bring the calamity of Esau upon him, The time that I will punish him." (Jeremiah 49:7-8)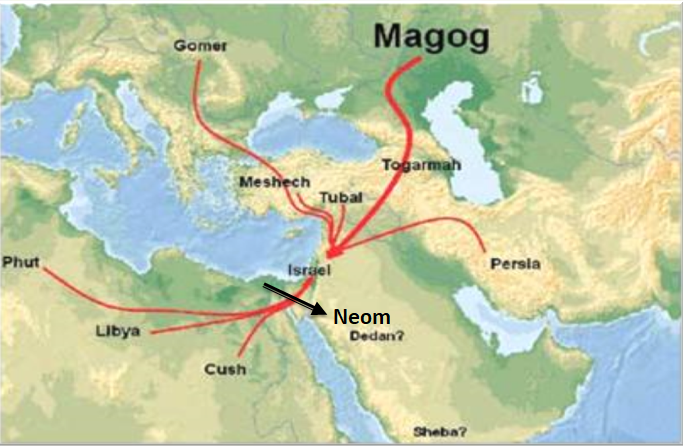 2. Dedan ignores the warning of Jeremiah 49:7-8 and many Saudis get killed in the war, probably Psalm 83 related. (The Saudis appear to be the Ishmaelites of Psalm 83:6).
Proclamation Against Edom
"Thus says the Lord God: "Because of what Edom did against the house of Judah by taking vengeance, and has greatly offended by avenging itself on them," therefore thus says the Lord God: "I will also stretch out My hand against Edom, cut off man and beast from it, and make it desolate from Teman; Dedan shall fall by the sword. I will lay My vengeance on Edom by the hand of My people Israel, that they may do in Edom according to My anger and according to My fury; and they shall know My vengeance," says the Lord God."" (Ezekiel 25:12-14)
3. Dedan, being adversely affected by Ezekiel 25:12-14, is reduced to becoming a mere protester in the verse below.
Protesting the Magog Invasion of Israel
"Sheba, Dedan, the merchants of Tarshish, and all their young lions will say to you, 'Have you come to take plunder? Have you gathered your army to take booty, to carry away silver and gold, to take away livestock and goods, to take great plunder?" (Ezekiel 38:13)
If NEOM gets built to the level the Saudis are boasting, then its future is grim in these end times."
Blessings
Bill
_________________________________________________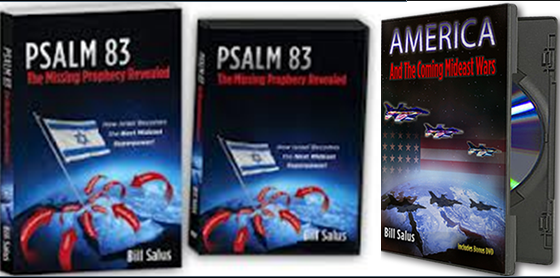 Click HERE to buy the Psalm 83 Book and DVD's Bundle Package for $29.95.
This book reveals a vastly overlooked ancient prophecy written over 3000 years ago. It predicts a concluding confederate invasion of Israel by the Arab countries that presently share common borders with the Jewish state. This coalition of countries is depicted on the red arrows upon the book cover image. The terrorist organizations within those territories, like ISIS, Hezbollah and Hamas, will probably also be involved in this final battle. Their confederate mandate is clear: They have said, "Come, and let us cut them off from being a nation, That the name of Israel may be remembered no more." (Psalm 83:4).
ORDER THE 3-IN-1 DVD HERE This powerful 3 DVD series contains 3 of the most revelatory teachings, complete with instructional images and maps, from Bible prophecy expert, Bill Salus. These 3 DVD's are all included in one package. Psalm 83 or Ezekiel 38, Which is the Next Middle East News Headline? The ancient Psalm 83 prophecy has mysteriously eluded the discernment of many of today's top Bible scholars. The prophecy identifies an Arab confederacy that wants to wipe Israel off of the map. Many Bible experts are predicting that Russia, Iran, Turkey, and several other countries are about to invade Israel according to the prophecy in Ezekiel 38, but Bill Salus displays the multiple reasons why Psalm 83 could be the next Mideast news headline!
CLICK HERE to buy your bundle for only $29.95 plus S & H.