on Saturday, March 17, 2012 by
Bill Salus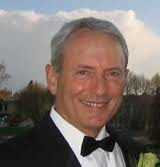 What's up with all the Catholic hype about Mary? Each year millions of her faithful followers' pilgrimage to places that the so-called, "Blessed Mother," has visited through the ages in apparition form. Visionaries often identify her as the Queen of Heaven, while uttering aloud her Co-Redemptrix claims. Some believe the apparitions, and the Eucharistic Christ celebrated in the Catholic Mass are outright unbiblical!
One such individual is former Catholic, and widely respected Bible prophecy expert, Mike Gendron of Proclaiming the Gospel Ministries. This week on Prophecy Update Radio host Bill Salus and Mike Gendron explore the dangerous deception behind the Eucharist, and the Mary apparitions.
This fascinating two-part interview begins by addressing the basic facts about Catholicism, and ends up hypothesizing that the Vatican could be the coming false global religion of Revelation 17!
Are Catholics Christians? Can a Catholic be saved? Is the Pope the coming false prophet of Revelation 13? Bill and Mike respond to these questions and many more.
Listen now to Part Two
(Sometimes the downloads take a minute or longer).
This topic is also discussed inside the commentary of Revelation Road, Hope Beyond the Horizon. A related excerpt called "The Fallible Assumption of Mary" can be read here.