on Wednesday, February 1, 2012 by
Bill Salus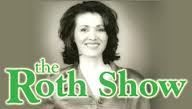 Nationally syndicated talk show host, Dr. Laurie Roth, interviews Bill about the Mideast perils to come. Understand the paramount importance of Bible prophecy in these last days. Discover why God chose prophecy as a means to demonstrate His great love for mankind.
Dr. Laurie Roth, the Annie Oakley of the airwaves, presses Bill to "paint a picture" on the tough topics of;
1. The cause and fate of the Arab Spring, which Dr. Roth renames the Arab Regime change,
2. Why the Jews are the perpetual target of world hatred,
3. What can Americans do to resurrect a change of heart toward Israel,
4. What does the future hold for Iran, Egypt, Syria, and more….
Listen now to this timely and fascinating interview.
Click here to hear Bill's previous early 2011 interview on Dr. Laurie's show with co-host Doug Hagmann of the Northeast Intelligence Network.