on Monday, May 21, 2012 by
Bill Salus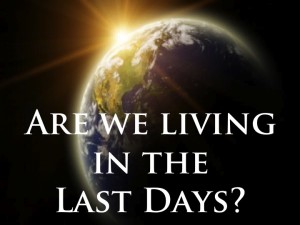 BEHOLD BUT BEWARE! A new Christian website evidences beyond a shadow of a doubt that humankind has been plunged past the point of no return into the perilous last days! Presently, there are no shortages of websites that predict that the end of the world draws near, but there is one that rises above the others by displaying last day's events upon an interactive timeline. The road ahead is mapped out by sequencing the predicted events of the end times. Middle East wars, the death of the Petro-dollar, the coming world religions and global government, and more are displayed in an educational way that appeals to all age groups.
This week on Prophecy Update Radio, Bill Salus interviews Kevin Gregg the co-founder of "Are We Living In The Last Days." The importance of end time's events and how to interact with them through his ultra-modern website are discussed. Bill and Kevin dissect Psalm 83 and prove why it is more than a prayer, but is an imminent prophecy for our time. From there, the interview discusses other related end time's prophecies.
CLICK HERE TO LISTEN TO PART ONE NOW!
CLICK HERE TO LISTEN TO PART TWO NOW!