on Friday, June 8, 2012 by
Bill Salus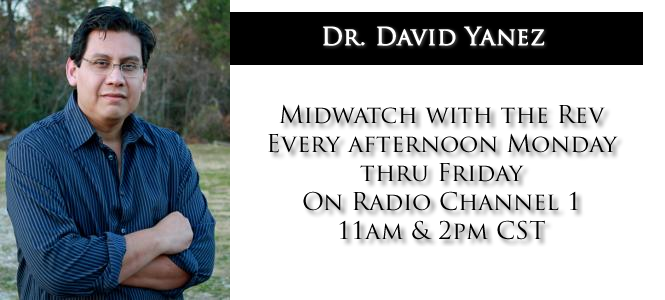 Listen to the "Midwatch with the Rev" radio interview that was conducted when Bill was attending the Book Expo of America in New York City from June 5-7, 2012. Host Dr. David Yanez says he is being richly blessed by his reading of Revelation Road, and asks Bill poignant questions about the book and how it addresses today's most timely prophetic questions.
Some of the questions Dr. Yanez asks Bill Salus include:
1) What is the Arab Spring anyways?
2) What is the significance of the Arab Spring, also called the Arab Advantage?
3) What will be its outcome prophetically speaking?
4) How will America be adversely affected by the Arab Spring?
5) Are the Palestinians in the prophecy of Psalm 83?
6) Is this the final generation that Jesus spoke about?
7) Is there a lack of Bible prophecy teaching in the churches today?