on Tuesday, September 25, 2012 by
Bill Salus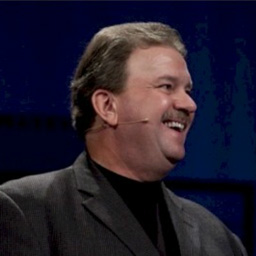 Author, radio host, and recognized authority on Bible prophecy and end-time events, Bill Salus, is Eric Barger's guest on Take A Stand! Radio.
Speaking of the current state of unrest in the Middle East, Salus and Barger encourage every Christian to become familiar with the prophetic Scriptures found in God's Word. Both men point out that the study of prophecy is not "doom and gloom" as many bemoan. The fact is that ignorance is never bliss and God has given a gift to the Church that we may understand the days we live in. If we choose to ignore God's prophetic blueprint, we'll not be prepared to minister salvation and hope to the lost in the troubled days ahead.
Bill Salus states that "there is a special reward for us to be courageous as we go through these times." Just as Joshua and Caleb were rewarded, so shall it be for the Saints who study God's Word and take seriously the call to prepare their hearts.
Will Israel ever be defeated in the last days? The biblical answer is emphatically NO! Is there a possibility that rather than receding and shrinking, that Israel will actually expand its borders in the future? Is there Scripture that indicates so?
Don't miss this fascinating discussion of how current events are all forecast in God's guidebook – the Bible.
What about a "Greater Israel?" How much land did God designate to ancient Israel? What happens after the war described in Psalm 83?
To aid our understanding of the days and events we are experiencing, Salus outlines the names of the ancient pagan nations and precisely who their modern day equivalents are.
Then, Bill and Eric end today's program with a reminder that there is only one answer for the turmoil of taking place in this world – Jesus Christ.
Middle East Events and Bible Prophecy Part 1
Middle East Events and Bible Prophecy Part 2
Middle East Events and Bible Prophecy Part 3