on Monday, May 13, 2013 by
Bill Salus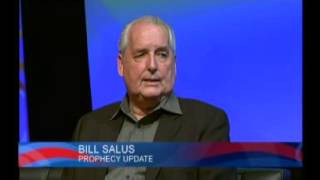 On April 27-28, 2013 Bill delivered four extremely powerful messages at Resurrection Life Church in Grandville Michigan on Psalm 83 and America's important role within the fulfillment of this ancient prophecy. These messages were played live over the Internet at the time, and are presently available for your personal viewing at the links below.
Resurrection Life is a Church with a membership of about 8,000 people and has recently hosted speakers like Joyce Meyer and Pastor Jack Hayford.
You are invited to view these 4-power-packed prophetic messages by clicking on the links below.
Psalm 83 appears to be an imminent event prophetic event, and as such, America and the world needs to prepare for the inevitable, a climactic concluding Arab-Israeli war!
IMPORTANTLY – Remember after clicking play, to click on the four arrows icon button for full screen viewing once you are on the video webpage, otherwise you may achieve only a partial screen viewing. This icon button is located at the bottom right hand side of the video display.
These videos primarily display Bill's PowerPoint slides that accompany his audio teachings.
Click HERE to watch "Psalm 83 – The Missing Prophecy Revealed."
Click HERE to watch "Psalm 83 and the Major and Minor Prophets, How Israel Becomes the Next Mideast Superpower."
Click HERE to watch "The Roots of the Mideast Conflict, What Believers Need to Know and Americans Need to Prepare For."
Click HERE to watch "The Future For America in Bible Prophecy and America's Role in Psalm 83."