on Saturday, September 28, 2013 by
Bill Salus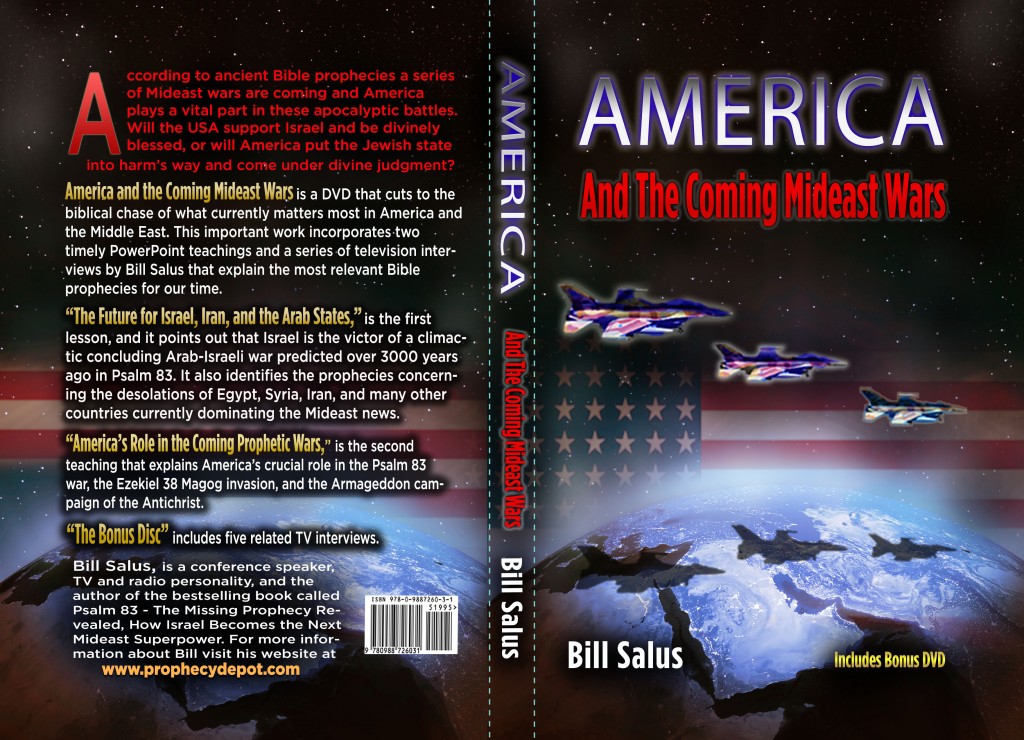 Prophecy Depot Ministries is pleased to announce the arrival of our latest DVD called "America and the Coming Mideast Wars." This DVD is already being promoted on mainstream Christian television and radio programs nationally and internationally.
CLICK HERE TO BUY THIS DVD OR THE ENTIRE MIDEAST WAR PACK.
The DVD includes two extremely timely lessons as explained on the image. A BONUS DISC is also included that features 5 recent TV interviews that approach the coming prophetic Middle East wars from different, but comprehensive perspectives.
Find out what ancient Bible prophecies predict will turn America and the Middle East upside down!
Discover why Egypt's best days are behind it. Uncover the hidden prophecies of Elam (Iran). The Elamite prophecies are creating one of the world's biggest Christian revivals inside of Iran. Did you know that Iran faces a double jeopardy in the end times? Prepare yourself to learn the responsible party and the timing for the destruction of Damascus in Isaiah 17 and Jeremiah 49.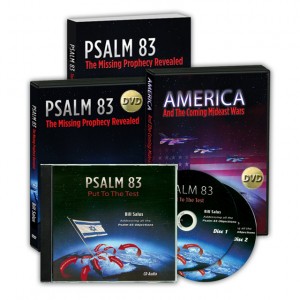 What is America's role in all the above? Find out by purchasing your copy of this most important DVD video work by Bill Salus.
CLICK HERE TO PURCHASE THE DVD FOR $19.95 OR THE ENTIRE MIDEAST WAR PACK FOR ONLY $59.95. (This package normally retails for $70.00)
The Mideast War pack includes the new DVD called "America and the Coming Mideast Wars," the "Psalm 83 Book," the "Psalm 83 Missing Prophecy Revealed DVD," and a just released CD audio called "Psalm 83 Put to the Test."
Watch the Prophecy in the News TV (PITN TV) promotions of this NEW DVD
NATIONALLY BROADCAST TV SHOWS BELOW
Click HERE to watch Psalm 83
Click HERE to watch The Coming Mideast Wars
SHORT PROPHECY UPDATE TV PROGRAMS BELOW
Click HERE to watch PITN TV part one. (Mideast Wars on the Horizon). (Prophecy Update TV show lasting 13 minutes)
Click HERE to watch PITN TV part two. (The Prophetic Picture of Syria). (Prophecy Update TV show lasting 12 minutes)
Click HERE to watch PTIN TV part three. (The Prophetic Picture of Egypt). (Prophecy Update TV show lasting 13 minutes)