on Friday, April 12, 2013 by
Bill Salus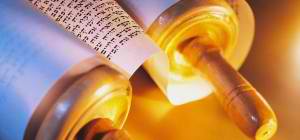 Exclusive: Jim Fletcher reviews latest from sizzling author Bill Salus.
We are witnessing, in the Evangelical Church in America, a remarkable phenomenon: As Bible prophecy "heats up" and becomes more relevant by the day … fewer are paying attention. That this is a fulfillment of prophecy is all the more amazing (2 Peter 3), and what's more, it isn't a surprise to researchers like Bill Salus.
While the Rick Warrens of the world minimize the importance of the Bible's predictive prophecy, Bill Salus is leading a resurgence of interest, and his ground-breaking research into the semi-obscure Psalm 83 is riveting. In a new book, "Psalm 83, the Missing Prophecy Revealed: How Israel Becomes the Next Mideast Superpower," Salus seems to be a step ahead of other Bible prophecy teachers.
CLICK HERE TO READ THE ENTIRE WORLD NET DAILY REVIEW.