on Friday, April 11, 2014 by
Bill Salus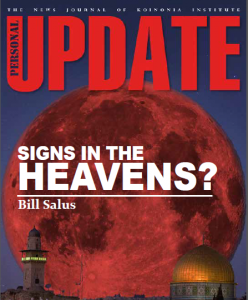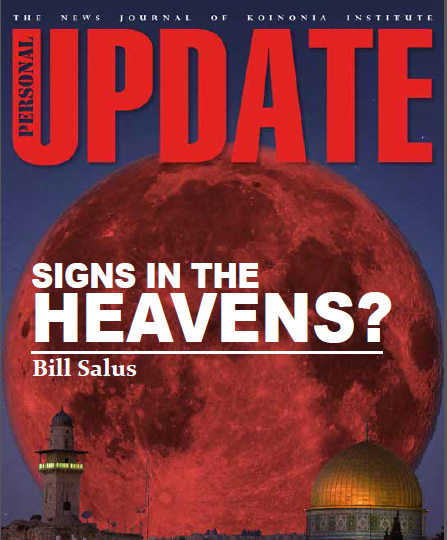 What is this burgeoning craze about the coming four "blood moons," and do they convey a prophetic message for mankind?
This article was written for the April, 2014 Koinonia House Newsletter. Chuck Missler is the founder of Koinonia House.
Roll… Camera… Action! It was Friday night, November 1, 2013 when I found myself sitting on the Trinity Broadcasting Network's (TBN) TV set beside Pastor John Hagee. It was just minutes before we were going live in front of an international audience of millions on a "Praise the Lord" (PTL) TV show when I privately asked Pastor Hagee, "Have you considered the possible connection between the coming blood-red moons and the Psalm 83 Arab-Israeli war prophecy?"
The program that night was featuring Pastor Hagee's bestselling book, Four Blood Moons: Something is About to Change, and Psalm 83: The Missing Prophecy Revealed authored by yours truly. Pastor Hagee responded by saying that he was taking a closer look at the psalm to see if any possible connections existed.
Before any further words could be exchanged between us the producer started the five-finger countdown, 5…4…3…2…1 and it was show time.
Are the coming blood moons significant? Are there possible connections between the blood moons and Bible prophecies? This article answers these questions and many more!
Click HERE to read the entire article from a PDF file with images. (The PDF can be increased or decreased in size for your viewing).
Click HERE to read the full article on the Koinonia House website without images.