on Saturday, March 8, 2014 by
Bill Salus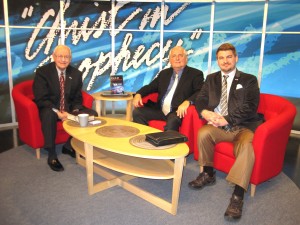 In this installment of Prophecy Update Radio host Bill Salus interviews his good friend Dr. David Reagan. Dr. Reagan is the founder of Lamb and Lion Ministries, and the host of the Christ in Prophecy TV show.
In this broadcast Dr. Reagan discloses how mankind is living on borrowed time. The fact that all the end times Bible prophecies are presently stage setting evidences that the return of Christ in the Rapture could happen at any moment.
Dr. Reagan directs the listener's attention to the miracle of Israel as he explains the importance of the Jewish state in the last days.
In this timely interview Bill asks Dr. Reagan to reveal the answers to today's most important prophecy questions. The answers were collected from a panel of 22 experts and written in Dr. Reagan's must read book entitled "Living on Borrowed Time."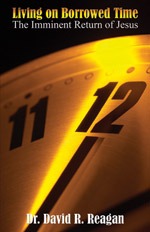 In his book David Reagan answers the following questions and many more concerning the signs of the times that point to the soon return of Jesus.
•Can we know the date when Jesus will return?
•Can we know the season of His return?
•What are the key biblical signs of His return?
•What signs, if any, have already been fulfilled?
•Are there any signs that are unique to our day and time.
•What is the most convincing sign of the Lord's soon return?
Click HERE to listen to this radio show. (The show may take a couple of minutes to download).