on Saturday, August 6, 2016 by
Bill Salus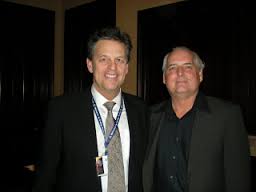 White House correspondent Bill Koenig and Prophecy Expert Bill Salus explain the geo-political and geo-prophetical perspectives of current world events. The mainstream media provides the political, military, secular views of current chaotic world events, but they do not provide the biblical and prophetic perspectives.
However, that's exactly what Bill Koenig and Bill Salus present in this interview hosted by Derek Gilbert, the host of Skywatch TV, and View from the Bunker Radio Show.
Americans are facing down with the most important presidential elections in their nation's history. Imploding events in the Middle East imply that the apocalypse draws near. You must listen to this KOENIG and SALUS interview to get a handle of what's upcoming on the prophetic horizon. Watch the YOUTUBE video right hear on the left bottom side of this web posting.