on Friday, January 6, 2017 by
Bill Salus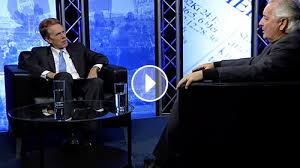 God TV features Bill Salus on Apocalypse and the End Times. Host Paul McGuire interviews Bill about the ancient apocalyptic Bible prophecies that could happen in the near future. This is part two of the TV program and it deals with the prophecies below.
CLICK THE IMAGE OF PAUL MCGUIRE AND BILL SALUS TO WATCH PART TWO OF THIS GOD TV SHOW
1. The Destruction of Damascus prophesied in Isaiah 17. How will the city be destroyed overnight by the Israeli Defense Forces? Will it be a tactical nuclear weapon.
2. The Toppling of Jordan in Jeremiah 49:1-6. How will Israel defeat Jordan in this predicted war? Israel will take over Jordan according to the prophecy.
3. Bible prophecy is an evangelistic tool. Bill explains how prophecy can lead people to the Lord.
4. Will there be a Revived Roman Empire. Bill explains how the Revived Roman Empire will emerge out of necessity during the chaotic events of the end times.
5. Is America in Bible prophecy. Bill explains how the UK and America are in the Ezekiel 38 prophecy as the Merchants of Tarshish and their young lions.
THESE TV SHOWS FEATURE BILL'S BOOK ENTITLED, "THE NOW PROPHECIES."
To keep updated with the progress of this new project subscribe to our free email newsletter on the right side bar of this website.

CLICK HERE TO BUY THE NOW PROPHECIES BOOK.
CLICK HERE TO BUY THE NOW PROPHECIE