on Monday, May 15, 2017 by
Bill Salus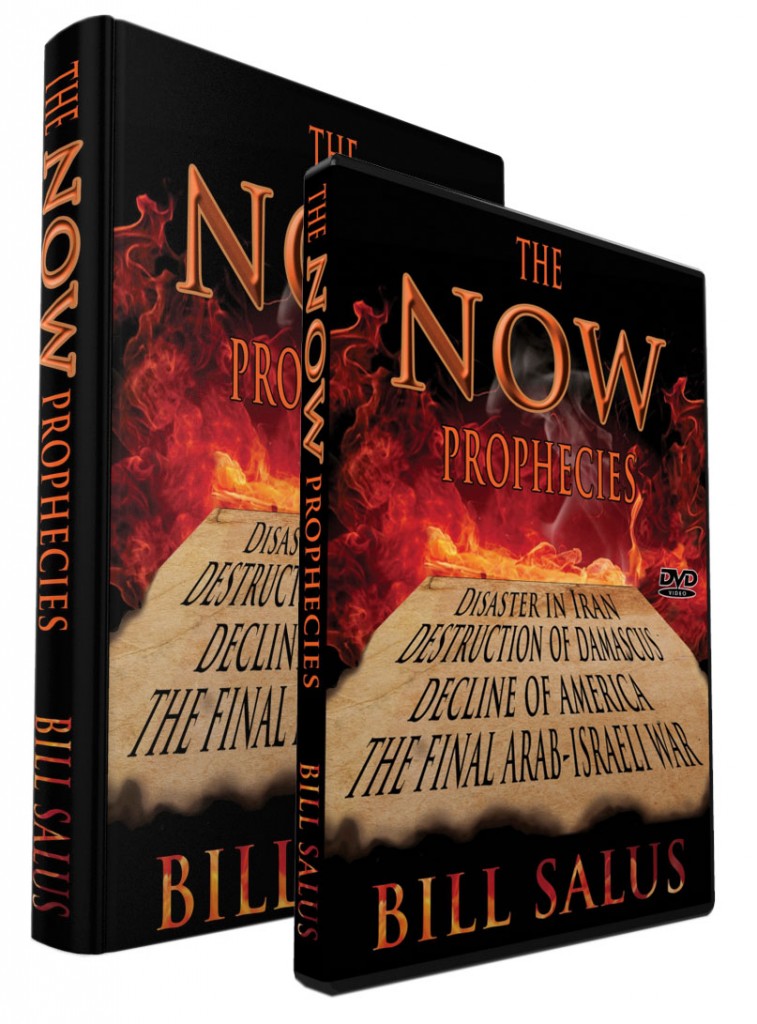 Ancient biblical predictions are about to roll off their parchments and pound down on the pavement packing a powerful global punch. In this timely Prophecy in the News TV show, Bill Salus identifies the prophecies below that could happen NOW, at this present time! The prophecies are described in Bill's book and DVD entitled, "THE NOW PROPHECIES."
1. Jeremiah 49:34-39, dealing with a nuclear disaster in Iran.
2. Isaiah 17, the ultimate destruction of Damascus, Syria by the Israeli Defense Forces.
3. The decline of America, will America be great again with Donald Trump?
4. Psalm 83, the concluding Arab-Israeli war and the end of the Palestinian land for peace push.
5. The vanishing of millions of Christians in the Rapture.
Are you ready?