on Monday, August 27, 2012 by
Bill Salus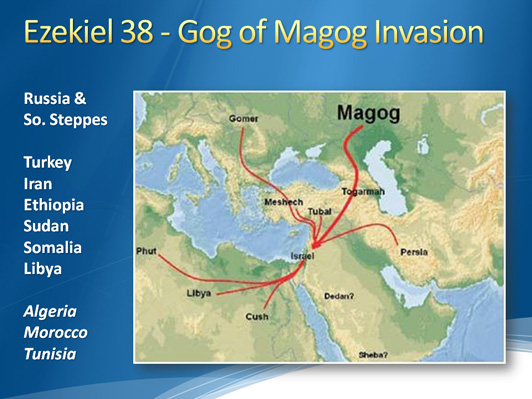 Some scholars teach that Psalm 83 & Ezekiel 38 are the same prophecy, but on Rapture Ready Radio Bill Salus points out the distinct differences between these two powerful prophetic invasions of Israel. Psalm 83 involves a separate group of nations with an entirely different motive and war strategy against Israel. Also the IDF defeats the Psalm 83 Arabs, but the Lord divinely destroys the Ezekiel invaders. These are just a few of the easily discerned distinctions between these epic battles.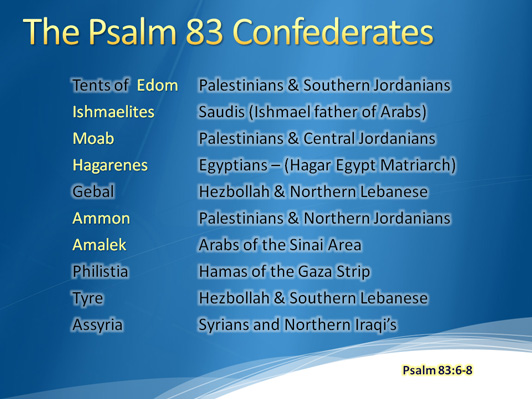 Additionally, host Tim Roden asks Bill who the "hidden ones" are in Psalm 83:3 For, lo, thine enemies make a tumult; And they that hate thee have lifted up the head. Thy take crafty counsel against thy people, And consult together against thy HIDDEN ONES. They have said Come, and let us cut them off from being a nation; That the name of Israel may be no more in remembrance. For they have consulted together with one consent; Against thee do they make a covenant: (Psalm 83:2-5; ASV)
Click the following link to listen to this "Afterglow" broadcast from Rapture Ready Radio show from Sunday night, August 26, 2012.