on Friday, August 24, 2012 by
Bill Salus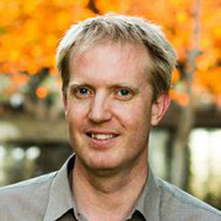 Satan's DNA may already be implanted in his seed the Antichrist. Some believe this coming charismatic world leader may be a human hybrid containing superhuman genetic codes. And, in a recent poll conducted by Dr. David Reagan of Lamb and Lion Ministries 91% of today's top Bible Prophecy experts believe this beastly character could be alive today!i
In this edition of the Prophecy Update radio program Bill Salus sits down with author / researcher Doug Hamp, the author of the top – selling book called "Corrupting the Seed, Angels, Aliens, and the Antichrist Revealed". Together they explore the potential deeper meaning of the "Days of Noah," prophecy issued by Jesus Christ in Matthew 24:37-38, and Luke 21:26-27.
Did Jesus superficially warn that the end times would be characterized by carefree living, or was the Messiah preparing the final generation for the return of the Nephilim of Noah's time? Genesis 6:4 says, "There were GIANTS (Nephilim) on the earth in those days, (of Noah) and also afterward, when the sons of God (FALLEN ANGELS) came in to the daughters of men and they bore children to them. Those were the mighty men who were of old, men of renown.
The ancient world was destroyed by a flood, was it because of carefree living or was it because Satan had corrupted the seed of the woman by instructing his fallen angelic cohorts to inseminate hybrid DNA code into the human race? Genesis 3:15 alerted Satan to the fact that the Messiah would come through the seed of the woman, and scholars like Doug Hamp believe that Satan promptly launched a devilish campaign of corrupting the seed of the woman to prevent the coming of Jesus Christ.
Are Satan and his bad bunch of angels up to their old antics? Are they implanting hybrid genetic code into humans under the disguise of alien abductions? Will the Antichrist be a counterfeit hypostatic union between a human and a Nephilim?
Click the following link to hear Bill and Doug discuss the answers to these questions and many more.
Click here to listen to a three part past Prophecy Update radio program called "Angels, Aliens, and the Antichrist" with Bill Salus and Douglas Hamp.
i This survey is on page 77 of Dr. Reagan's book called The Man of Lawlessness.