on Friday, July 6, 2012 by
Bill Salus
Egypt presently finds itself in a power struggle between the Supreme Council of the Armed Forces and the Muslim Brotherhood. Who will win the showdown, and what will it mean for Israel, and importantly for Egyptian Christians?
Some estimates suggest that there are between 8 to 10 million Christians residing in Egypt. But there is grave concern that these numbers could soon be falling due to mounting persecution in the world's most populated Arab country.
In this two part installment of Prophecy Update Radio host Bill Salus interviews Egyptian-born Majed El Shafie. Majed was born into a Muslim family, but converted to Christianity while attending law school. Majed sheds important timely information about the present turmoil in Egypt and the problems it's causing for the Christian community in there.
Bill first heard of Majed El Shafie's compelling story by watching him share is amazing testimony on Jewish Voice TV hosted by Jonathan Bernis.
Majed El Shafie was arrested, tortured and sentenced to die after converting from Islam to Christianity. Majed managed to escape to Israel, before eventually settling in Canada where he founded One Free World International, an international human rights organization. The organization promotes awareness of human rights abuses and comes to the aid of those who are suffering because of their religious beliefs.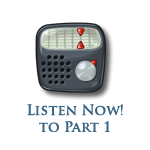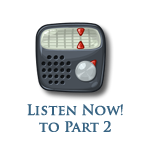 Majed El Shafie also has an award winning documentary available called FREEDOM FIGHTER, that documents his work as he travels to Afghanistan and Pakistan seeking out those persecuted for their religious beliefs, and challenging their governments to change.
FREEDOM FIGHTER documents one such trip to Pakistan, where El Shafie met 4-year-old Neha. Raped at the age of 2 in an attempt to force her family to convert from Christianity to Islam, Neha and her family lived in hiding as extremists hunted them. The film follows El Shafie as he desperately works to get Neha and her family out of Pakistan. The film also explores persecution in Iraq, China and Egypt. Interviews with victims, activists and politicians help to tell the story of persecution taking place around the world.
For more information visit the following link for more information on the Freedom Fighter.
WINNER – Gold Award – California Film Awards
WINNER – Best International Documentary – San Diego Christian Film Festival
WINNER – Best Documentary Feature – Colorado Film Awards