on Thursday, June 13, 2013 by
Bill Salus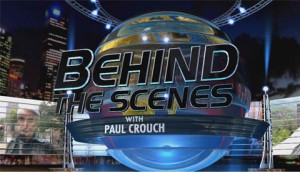 Dr. Paul Crouch interviews Bill Salus about his new book called Psalm 83 – The Missing Prophecy Revealed, How Israel Becomes the Next Mideast Superpower. Dr. Crouch comments that he has been reading the Psalms for over 55 years and yet the prophecy of Psalm 83 is just now coming to light for him because of Bill's book.
The first ten minutes feature an interview with Hazem Farraj the host of the TBN show called "Reflections." Hazem was a Palestinian Muslim that converted to Christianity. The last twenty minutes of the show are all about Psalm 83.
Click HERE to watch this interview now.