on Tuesday, May 28, 2013 by
Bill Salus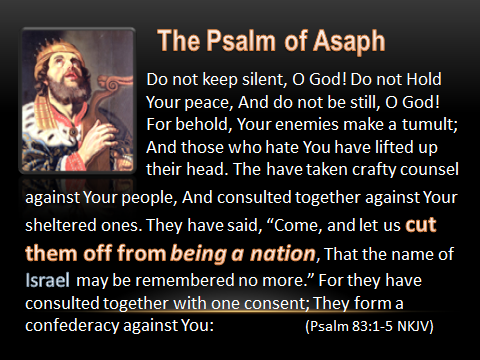 Bill Salus was supposed to be the guest on the Nutri-Medical Report radio show hosted by Dr. Bill Deagle, but Dr. Deagle was unable to be in the studio to host his show. As a result, Bill the scheduled guest, was requested to be the unscheduled host with only a 5-minute notice. Realizing that Ephesians 2:10 is always in play, Bill rose to the occasion.
"For we are His workmanship, created in Christ Jesus for good works, which God prepared beforehand that we should walk in them." (Ephesians 2:10, nkjv)
In those 5-minutes following the call Salus reasoned; "It appears that the Lord has purposed that the modern day Mideast message inscribed in the ancient Psalm 83 prophecy needs to be heard by someone today." The hour went by swiftly as current Mideast events were moderated into sound biblical exegesis. The radio show turned out to be a combination Bible study and news report all in one.
Click HERE to listen to this extremely relevant radio broadcast. (The show may take a moment to download).
PERHAPS YOU ARE THE ONE THAT THE LORD WANTED TO HEAR THIS TIMELY PSALM 83 MESSAGE…….