on Friday, August 22, 2014 by
Bill Salus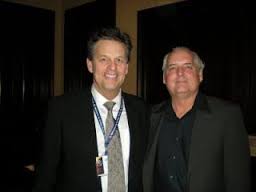 Recently, Bill Koenig and Bill Salus answered a plethora of important geo-political and geo-prophetic questions concerning current Mideast and world events. The sessions were recorded by Prophecy Update Radio, and are posted below for your listening experience. You are invited to hear what these two Bible prophecy experts have to say about the various topics below.
1.) The spread of ISIS.
2.) Russia's bid for superpower status.
3.) Israel's dangerous geo-political predicament.
4.) Iran's burgeoning nuclear program.
5.) America's important, but declining, role in Mideast and world events.
6.) The dangers, (biblically and militarily), of trading Israeli lands for Arab peace.
All of these topics and many more are addressed from the historic, geo-political and biblical viewpoints. Some of the Bible prophecies discussed are, Psalm 83 (ISIS and the Arab-Israeli conflict), Ezekiel 38 (Russia and Iran), Jeremiah 49 (The Arab states and Iran), and Isaiah 17 (Damascus).
KOENIG AND SALUS DID TWO 60 MINUTE Q & A SESSIONS. BOTH CAN BE LISTENED TO IN THEIR ENTIRETY BELOW ON PROPHECY UPDATE RADIO. OR, SESSION ONE CAN BE LISTENED TWO IN THREE PARTS ON YOUTUBE BELOW.
Listen to these session on Prophecy Update Radio below.
LISTEN NOW TO PART ONE
Listen to session one in three parts on YouTube below.
PART ONE

PART TWO

PART THREE