on Saturday, January 24, 2015 by
Bill Salus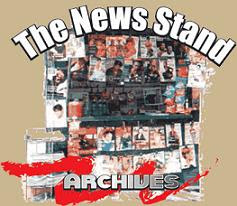 Our website just got a whole lot more interesting and active with our recent addition of PROPHECY NEWS-STAND.
STAY APPRISED OF CURRENT EVENTS WITH PROPHECY NEWS-STAND, the BIBLE NEWSPAPER "examining current events through the prophetic lens."
KEEP UPDATED WITH TODAY'S BREAKING NEWS HEADLINES!
CLICK HERE TO VISIT THE NEW SITE.