on Friday, December 4, 2020 by
Bill Salus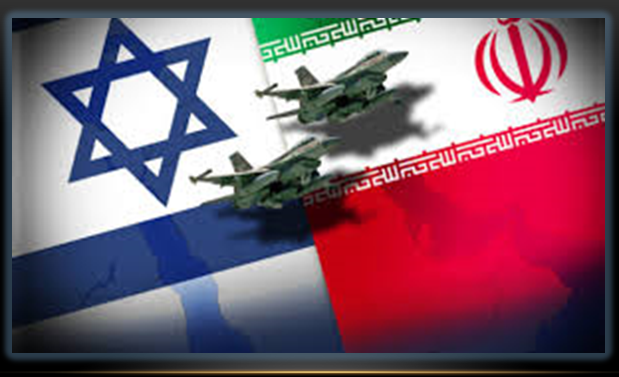 In an attempt to prevent Iran from getting a nuclear weapon and develop ICBMs, Israel has been conducting covert operations against the rogue nation over the past two decades. Computer viruses and nuclear scientist assassinations have been two primary methods utilized in this undercover warfare.
In 2010 Israel employed the Stuxnet computer worm virus that reportedly ruined almost one-fifth of Iran's nuclear centrifuges. During that time-period, between 2010-2012, four nuclear scientists were assassinated and another was seriously wounded.
However, the nuclear program continued forward and in April of 2014, the former US Secretary of State John Kerry, announced that Iran was only two months away from breaking out with a nuclear weapon.
"Kerry: Iran could produce nuclear bomb in two months" (Times of Israel – 4/9/14)
This dangerous scenario ultimately led to the signing of the Joint Comprehensive Plan of Action (JCPOA) on July 14, 2015. Then on May 8, 2018, US President Donald Trump backed out of the Iranian nuclear deal. As a consequence of Trump's action, Iran seized the opportunity to re-enrich uranium beyond the accepted levels provided within the framework of the JCPOA.
Fast forward to the present, (12/3/20), and Iran now has over 2.5 tons of enriched uranium, which is twelve times the amount allowed in the JCPOA agreement. Moreover, some experts believe that Iran is now approaching a three-month break out period to achieve a nuclear weapon.
"Iran's enriched uranium stockpile 12 times limit, says IAEA" (BBC – 11/12/20)
Several recent events have some analysts concerned that Israel or a coalition of countries allied with Israel, which could include America and some of the GCC countries, like Saudi Arabia and the UAE, might attack Iran to slow or shut down its nuclear program. Some even posit the possibility that such an attack could occur before the US Presidential Inauguration occurs on January 20, 2021.
At the top of the list of concerning recent events is the November 29, 2020 assassination of Mohsen Fakhrizadeh, who was Iran's chief nuclear scientist. This assassination suggests that Israel is again enacting its covert campaign against Iran's nuclear program.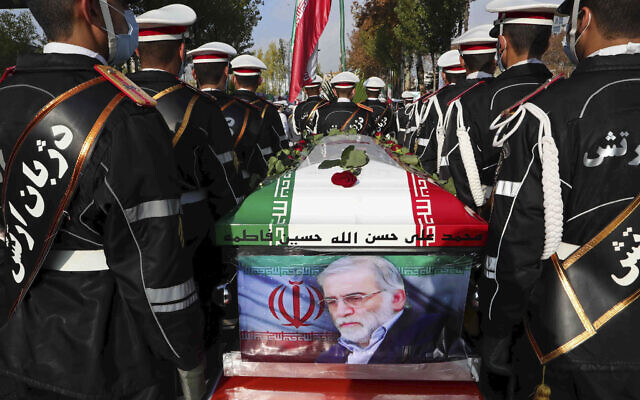 "Iranian official accuses Israel of killing Fakhrizadeh remotely" (ALJAZEERA 11/30/20)
This assassination comes on the heels of another prior assassination of Al-Qaeda's #2 leader Abu Muhammad al-Masri in Tehran on August 14, 2020. Additionally, on November 29, 2020, Israel conducted an airstrike at the Iraq-Syria border that killed yet another top IRGC commander.
These killings and especially the assassinations of Fakrizadeh, likely by Israel, coupled with the January 2020 assassination of the IRGC chief commander Qasem Soleimani by the USA, adds credibility to the thought that Iran may choose to retaliate soon.
Iran may choose to wait for the final outcome of the US Presidential elections in hopes that Joe Biden will win and show favor, like Barrack Obama did, toward Iran, but Israel doesn't have the luxury of playing wait and see. Iran is moving full speed ahead with its nuclear program and the development of ICBM missiles that can carry a nuclear warhead and reach Israel within 7-minutes.
These mounting tensions have caused the following important events to happen:
• 11/23/20 – Israeli Prime Minister Netanyahu reportedly met in Neom, Saudi Arabia with Crown Prince Mohammed Bin Salmon to discuss the threat of Iran to their respective countries. Will these two countries coalesce together in a war against Iran?
• 11/27/20 – The Pentagon sent the USS Nimitz back to the Persian Gulf. Will this only serve as a deterrent to prevent Iran from going to war with Israel and the GCC countries? Or could it mean that America is preparing to also coalesce with Israel and Saudi Arabia to attack Iran?
• 12/2/20 – The Iranian parliament passed a law that no more IAEA nuclear inspections can be conducted within Iran until the JCPOA nations lift all of their sanctions. Does this act imply that Iran is going to break out soon with a nuclear weapon and they don't want the IAEA to discover this?
• 12/3/20 – The US begins to withdraw some of its staff from the Baghdad embassy in an attempt to de-risk an attack on the embassy on the January 3rd anniversary date of the assassination of Qasem Soleimani. Is this a step to move US diplomats out of harm's way in the event of a coming war?
• 12/3/20 – Hasan Nasrallah, the leader of Hezbollah in Lebanon is relocated for his safety to reside indefinitely within Iran. Is this move meant to signal that Hezbollah is going to war with its 150,000 missiles against Israel and that they want their leader to be safe in Iran?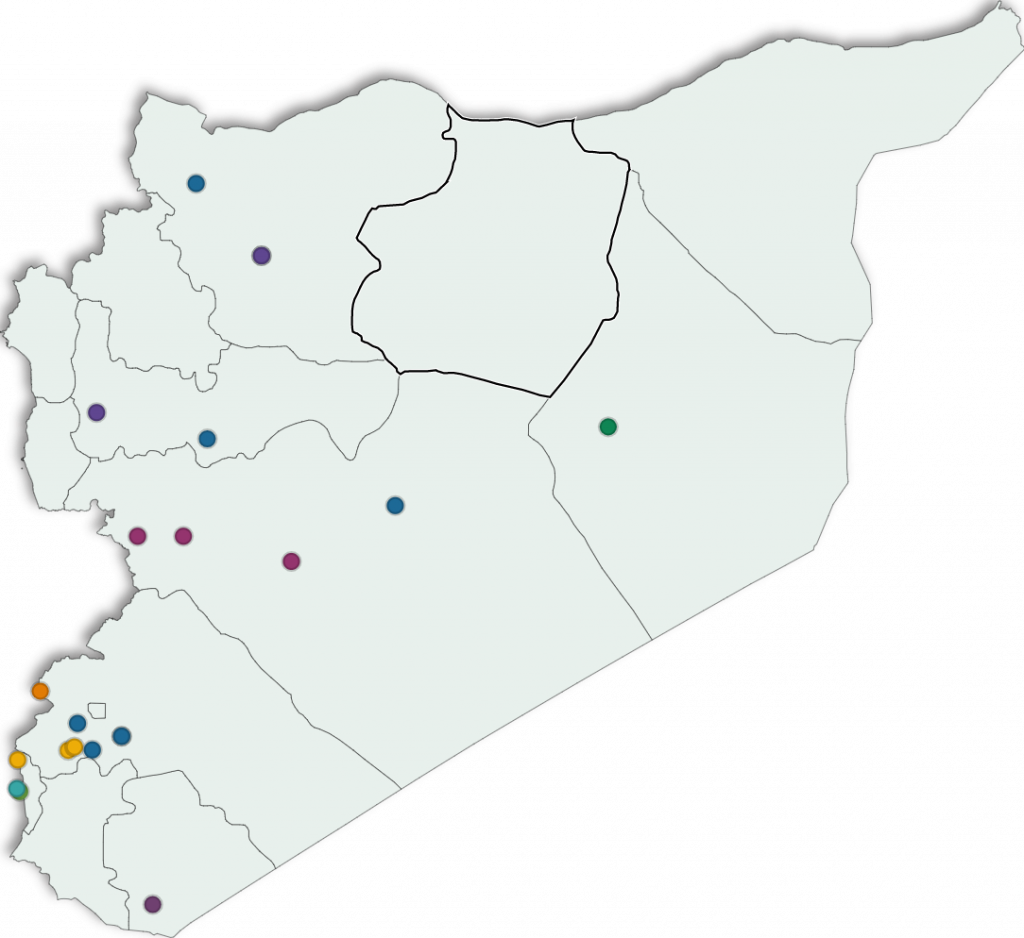 Lastly, it's important to note that Israel has also been conducting an overt campaign against Iran's proxies, the Syrians, Hezbollah and Hamas. Since the Syrian revolution began in 2013, Israel has launched nearly 1000 strikes into Syria. In 2017-2018 Israel orchestrated an estimated 200 airstrikes into Syria on over 22 locations. The image displays at least 16 sites that were struck in Syria between 1/1/2020-9/15/2020. These 2020 air attacks were conducted upon Syrian army, Hezbollah, Iranian army, airbases, weapons factories and more
The Prophetic Implications
Could all of the above infer that an ancient foretelling in Jeremiah 49:34-39 is about to roll off its parchment and pound down on the historic territory of Elam, which is located in West Central Iran by the Persian Gulf. This prophecy informs that a time will come when the following events occur: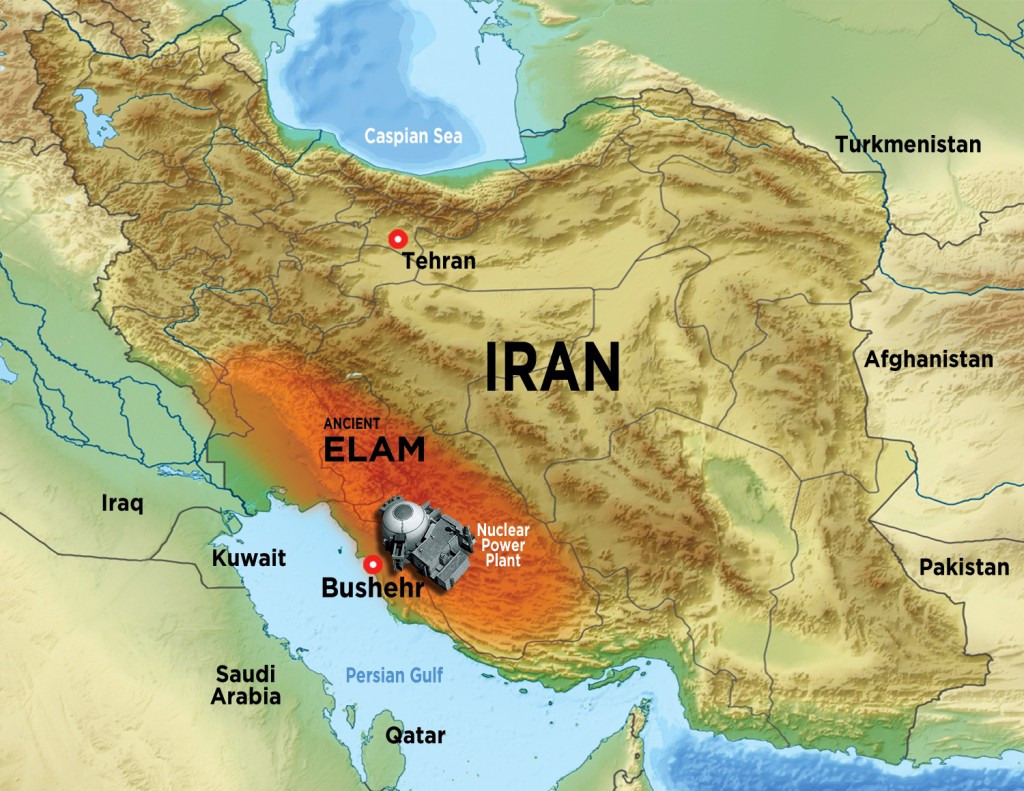 1. The LORD becomes fiercely angry with Iran (Elam),
2. The LORD brings about a disaster in Elam,
3. The disaster appears to involve a nuclear scenario because:
a. It is an attack upon the chief place of Iran's might,
b. It results in an apparent humanitarian crisis in the affected areas,
c. It seemingly involves a military coalition of Iran's enemies,
4. Many Iranians are predicted to become exiles throughout the world.
The good news for these Iranians is in Jeremiah 49:38-39, which declares that the LORD will set His throne in Elam and at in the latter days regather these exiles to their homeland in Elam and restore their fortunes.
For more information about this prophecy, you can read my book or watch the related DVD, which is entitled, Nuclear Showdown in Iran, Revealing the Ancient Prophecy of Elam.
CLICK HERE TO BUY THE BOOK FOR $14.99 + S & H.
CLICK HERE TO BUY THE DVD FOR $12.95 + S & H.
CLICK HERE TO BUNDLE THE BOOK & DVD TOGETHER FOR ONLY $19.95 + S & H.
WATCH THIS 15 MINUTE VIDEO DISCUSSION ON THIS TOPIC BY LA MARZULLI AND BILL SALUS